We know that the first thing parents think of when choosing where to spend their weekends or go for a visit somewhere is what the kids can do! At Dajti Ekspres we have two playgrounds inside our complex to keep the children entertained.
The first playground is near to the entrance and is the perfect place for those wanting to have a drink and relax in the shade whilst watching their children play.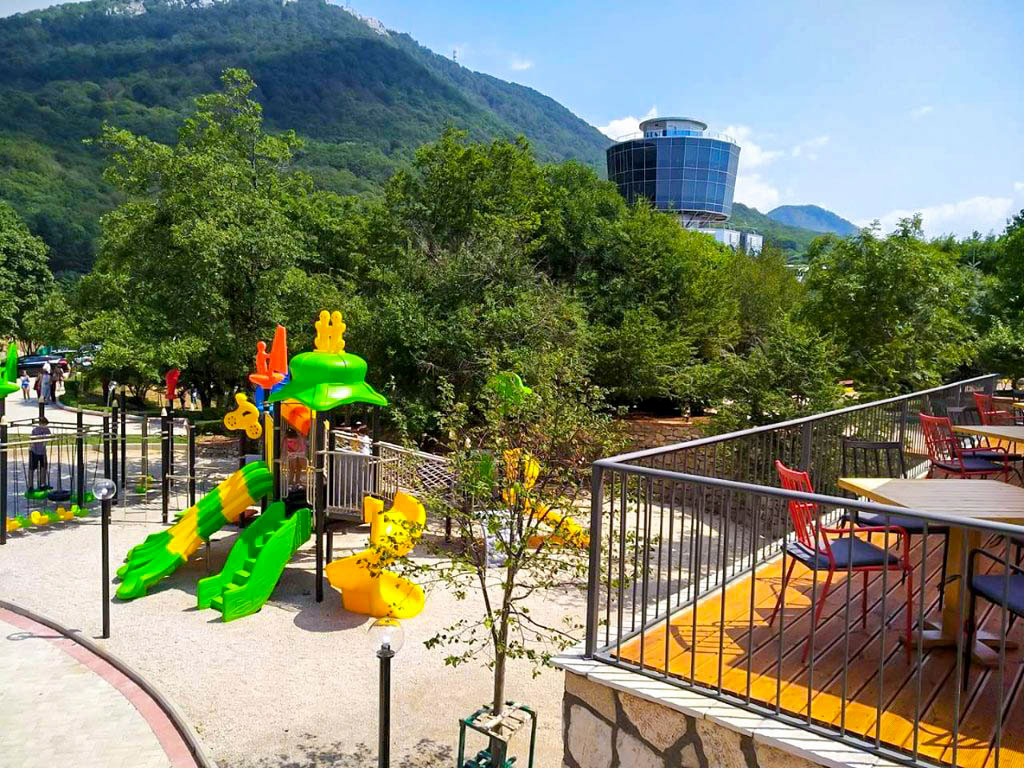 The second playground is at the back of our restuarant Ballkoni i Dajtit and is ideal for families who want to enjoy a meal whilst being able to keep an eye on the kids. The seating area is situated above the playground so parents are able to have a good view of their children playing. The playground is is also equipped with bathroom facilities so parents can easily attend to their children without hassle.