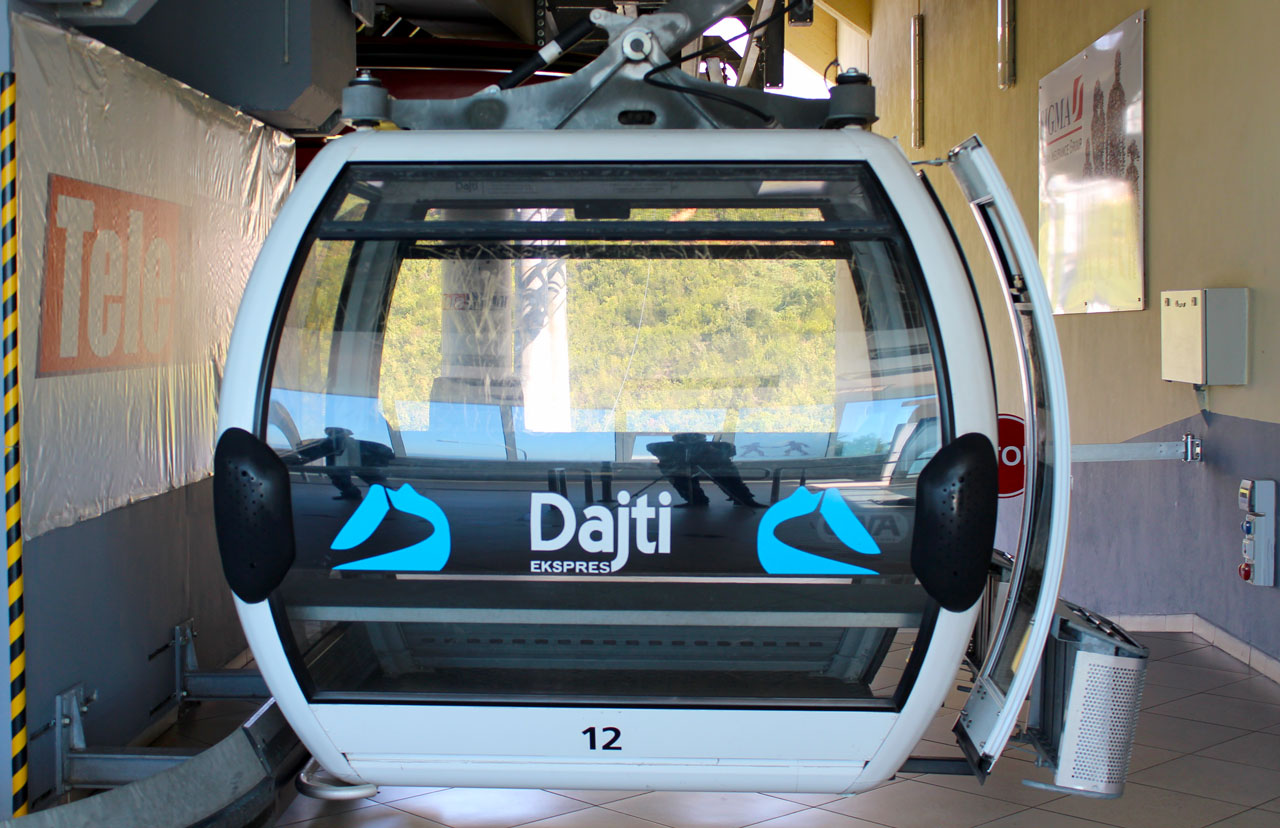 Dajti Ekspres is not just a cable car
If you are thinking of spending a day away from the city, completely devoting yourself to your family and breaking the routine, Dajti Ekspres is the right choice.
There is not just one reason, not two. Year after year, Dajti National Park has been enriched with services and amusement areas. Let us explain this step by step.
Dajti Ekspres Cable Car is the most attractive destination in Tirana for local and foreign tourists.  4354 meters long, this cable car is the longest in the Balkans. The journey takes 15 minutes, at a speed of 6m/s and with a maximum capacity of 528 passengers per hour.
The Dajti Tower Belvedere Hotel is the first building to catch your eye as you descend from the cable car to the mountain. The rotating bar adds the excitement of your stay with the 360 ​​degree panorama. This hotel has 24 rooms and 3 conference rooms.
The restaurant "Ballkoni i Dajtit", approximately 1000 m above sea level, has a traditional Albanian cuisine, intertwined with the Mediterranean one. As you eat a delicious lunch, you will also enjoy the breathtaking view of Tirana, with clouds looking like they are just upstairs.
Dajti Adventure Park is a novelty of the complex, which consists of several trails in the middle of the forest. The trees have obstacles at different levels. Be careful, it is not just for children. Adults can also challenge each other, believe us.
Another activity on Dajti Ekspres is the minigolf course, containing 18 holes. You don't have to be a professional in order to play. You just need race spirit inside yourself, which will work also for the rollerblading a few feet away.
Dajti Ekspres is the place of kept promises. Our loyal friends have expressed personal desires and dreams that have very carefully turned into reality.