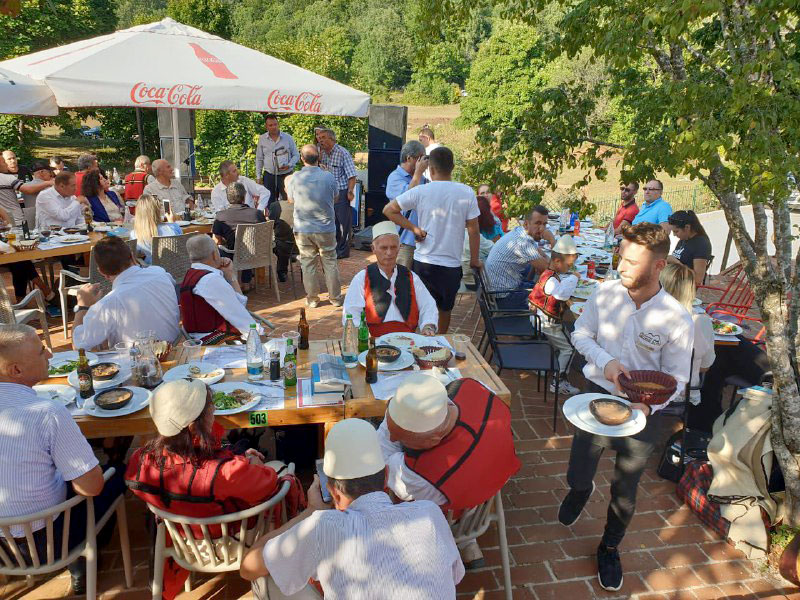 "Festa e Plisit", in memory of Gjergj Fishta
Tradition and friendship are always welcome at Dajti Ekspres. In memory of one of Albania's finest golden pens, Gjergj Fishta, on August 25, 2019 we organized the Feast of Plis.
Outdoor folk dances and songs are many times more beautiful than in any other setting. After all, the masterpiece "Lahuta e Malcis" has taken its first form from there.
On Mount Dajti the joy of people has an overwhelming emotion, especially when it comes to a prominent figure like Fishta. We are very pleased that the creators of this meaningful holiday chose Dajti Ekspres to spend a special day.